NENOON APP
- Service
Seongnam-si -
South Korea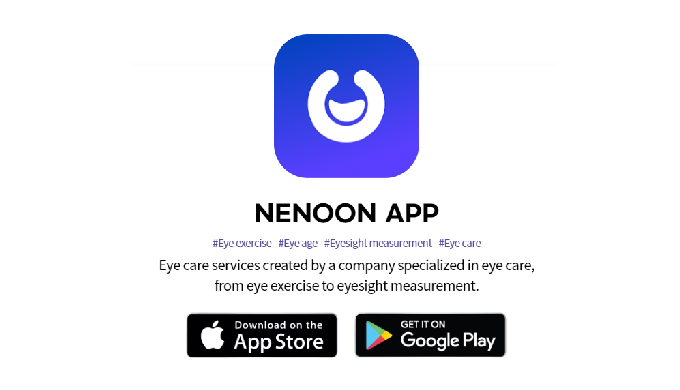 Eye care services created by a company specialized in eye care,from eye exercise to eyesight measurement.
POINT 1 -10 minutes of eye exercise a day
My eyes that suffered today, 10 years of healthy life by investing 10 minutes every day
POINT 2 -Eye Age Measurement(Presbyopia)
Management starts with knowing your condition. <...
Description of the Service
Eye care services created by a company specialized in eye care, from eye exercise to eyesight measurement.
POINT 1 - 10 minutes of eye exercise a day
My eyes that suffered today, 10 years of healthy life by investing 10 minutes every day
POINT 2 - Eye Age Measurement(Presbyopia)
Management starts with knowing your condition.
POINT 3 - Mobile eye exam
Eyesight test that can be done easily with my smartphone anytime, anywhere
POINT 4 - Macular degeneration(AMD) test
Early detection of AMD, the number one cause of blindness.
POINT 5 - Verified eye information
Operate eye-related information magazines informed by specialists

#Eye exercise#Eye age#Eyesight measurement#Eye care
Price of the Service
Price on request
Category of the Service
I want to get more details about the product
Company catalogues - pixelRo co, ltd

Pixelro Catalogues_Chinese (English)
25 pages

Zeus Introduction (English)
13 pages