Cast resin transformer
- Product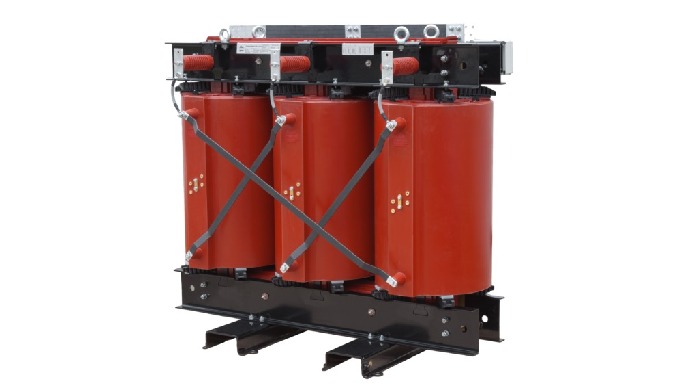 Used in power networks as standard distribution transformers. Dry design allows them to be used in industrial, commercial, gastronomic, public and many other facilities inside the building.
We offer transformers in the power range: 10 - 5000 kVA
Rated voltage - up to 36 kV
Connection group - Dyn5, Dyn11, Yyn0, Ynz5 others on request...
Description of the Product
Used in power networks as standard distribution transformers. Dry design allows them to be used in industrial, commercial, gastronomic, public and many other facilities inside the building.
We offer transformers in the power range: 10 - 5000 kVA
Rated voltage - up to 36 kV
Connection group - Dyn5, Dyn11, Yyn0, Ynz5 others on request
Cooling - AN, AF
Insulation class - F or H

Building
Core - cold-rolled transformer sheet with inorganic insulation
Windings - aluminum or copper
Sensors - PT100 or PTC probes with protection
Housing - IP 00 standard or, on customer's request, a metal housing with a specific IP protection degree (e.g. IP20, IP21, IP23, IP31, IP33, IP54 etc.)

Standard accessories
Thermal protection
PT100 sensors
GN terminals on coils - M12,
Clamps DN - flat rail,
Nameplate,
Chassis with wheels
Lifting eyes
Grounding clamps on the chassis,

Additional equipment
Anti-vibration pads
Overvoltage limiters
Housing
Fans
Price of the Product
Price not indicated
Characteristics of the Product
Category of the Product
I want to get more details about the product